ABOUT US

Welcome to Flip Side, the home of family-friendly retro gaming!!  Be it pinball, arcade, or classic console games we have you covered! One price lets you come and play any and all of our games for as long as you wish.  You are free to leave and come back the same day as long as you keep your arm band.
Adults $10  Children 13 and under $7
Monthly pass $45
                                                                                                                                                                                                                                                                                                                                                                                 Gift Certificates Available
SPECIALS

 Bring your church bulletin on Sunday for 10% off admission
OUR GAMES

Our lineup features 36+ pinball machines, classic consoles like Nintendo, Sega Genesis, and N64, as well as some of the all time favorites like, Pac-Man, Frogger, Ms Pacman, Space Invaders, Galaga, Donkey Kong, and all your favorites from the 70's, 80's, and 90's.  If you ever played it, chances are we have it!
PINBALL LIST

Swords of Fury
Riviera EM
Black Hole
Slugfest
Bram Stoker's Dracula(2)
White Water
Addams Family
Cyclone
Funhouse
F-14 Tomcat
Nascar
World Cup Soccer 94
Maverick(2)
Hobbit
Wizard of Oz(2)
Judge Dredd
Harley Davidson
Black Rose(2)
Star Wars DE
Ghostbusters
Creature From the Black Lagoon
Popeye Saves the Earth
Nip-It
Diner
Wonderland
Strikes 'N Spares
High Speed
Getaway: High Speed II
Revenge From Mars
Star Wars Episode 1
Star Trek: The Next Generation
X Files
Elvis
Secret Service
Apollo
Star Trek '79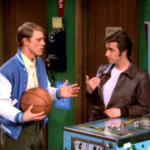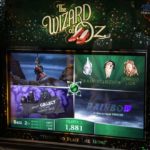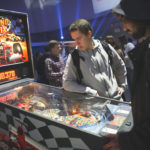 Hours of Operation
Mon-Friday  4pm-10pm
Tuesday- Closed
Saturday 2pm-10pm
Sunday 1pm-6pm
WHY CHOOSE US ?

We have games for young kids and kids at heart.  A safe and friendly environment, where we invite you to learn some history and play these time pieces for as long as you wish.
CONTACT US